The World ADC Awards serve as a great opportunity to recognize recent successes, long-term commitment to the field and those who have gone above and beyond to ensure the continued success of this field and bring more life changing drugs to patients hands.
The 9th Annual ADC Awards ceremony took place on Thursday, September 8, 2022.
With over 700 votes being cast and many scientific proposals being drafted, our expert judging panel were able to reach an agreement on all of our winners and runners up.
"The 2022 World ADC Awards was a special evening to celebrate individual and company successes, as well as the hard work that those across the field are doing on a daily basis. This year was particularly special as it was the first time since 2019 that we were able to come together in-person, and we were delighted to see the quality of research and caliber of nominations, mirroring the recent progress we are seeing across the entire industry right now!"
Thomas Cosgrove, Program Director, World ADC San Diego
2022 World ADC Awards Judges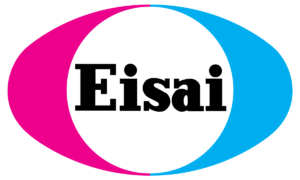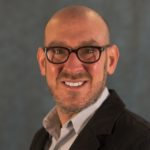 Director, Bioconjugation Process Development
Exelixis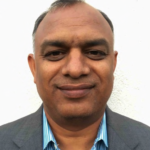 President & Chief Executive Officer
Aarvik Therapeutics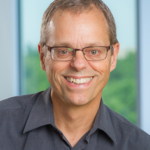 Consultant
Attager Consulting
Best ADC Platform Technology
Winner – Synaffix
Runner-Up – Catalent SMARTag  Technology
Best Contract Research (CRO) Provider
Winner – NJ Bio, Inc
Runner-Up – Abzena
Best Contract Manufacturing (CMO) Provider
Winner – BSP Pharmaceuticals
Runner-Up – WuXi XDC
Best New Drug Developer
Winner – Iksuda Therapeutics
Runner-Up – Exelixis
Most Promising Clinical Candidate
Winner – Mirvetuximab soravtansine, ImmunoGen
Runner-Up – Patritumab deruxtecan, Daiichi Sankyo
Best ADC Pre-Clinical Publication 2021
Winner - Antibody-drug conjugates with dual payloads for combating breast tumor heterogeneity and drug resistance. Yamazaki CM, Yamaguchi A, Anami Y, Xiong W, Otani Y, Lee J, Ueno NT, Zhang N, An Z, Tsuchikama K. Nat Commun. 2021 Jun 10;12(1):3528. doi: 10.1038/s41467-021-23793-7. PMID: 34112795
Runner-Up - The B7-H3-Targeting Antibody-Drug Conjugate m276-SL-PBD Is Potently Effective Against Pediatric Cancer Preclinical Solid Tumor Models. Kendsersky NM, Lindsay J, Kolb EA, Smith MA, Teicher BA, Erickson SW, Earley EJ, Mosse YP, Martinez D, Pogoriler J, Krytska K, Patel K, Groff D, Tsang M, Ghilu S, Wang Y, Seaman S, Feng Y, Croix BS, Gorlick R, Kurmasheva R, Houghton PJ, Maris JM. Clin Cancer Res. 2021 May 15;27(10):2938-2946. doi: 10.1158/1078-0432.CCR-20-4221. Epub 2021 Feb 22. PMID: 33619171
Best ADC Clinical Publication 2021
Winner - Sacituzumab Govitecan in Metastatic Triple-Negative Breast Cancer. Bardia A, Hurvitz SA, Tolaney SM, Loirat D, Punie K, Oliveira M, Brufsky A, Sardesai SD, Kalinsky K, Zelnak AB, Weaver R, Traina T, Dalenc F, Aftimos P, Lynce F, Diab S, Cortés J, O'Shaughnessy J, Diéras V, Ferrario C, Schmid P, Carey LA, Gianni L, Piccart MJ, Loibl S, Goldenberg DM, Hong Q, Olivo MS, Itri LM, Rugo HS; ASCENT Clinical Trial Investigators. N Engl J Med. 2021 Apr 22;384(16):1529-1541. doi: 10.1056/NEJMoa2028485. PMID: 33882206 Clinical Trial.
Runner-Up - Loncastuximab tesirine in relapsed or refractory diffuse large B-cell lymphoma (LOTIS-2): a multicentre, open-label, single-arm, phase 2 trial. Caimi PF, Ai W, Alderuccio JP, Ardeshna KM, Hamadani M, Hess B, Kahl BS, Radford J, Solh M, Stathis A, Zinzani PL, Havenith K, Feingold J, He S, Qin Y, Ungar D, Zhang X, Carlo-Stella C.Lancet Oncol. 2021 Jun;22(6):790-800. doi: 10.1016/S1470-2045(21)00139-X. Epub 2021 May 11. PMID: 33989558 Clinical Trial.
Best Poster 2022 –
GLK-33, novel anti-CD33 ADC with auristatin payload MMAU shows wide preclinical therapeutic window, and, Hydrophilic glycopeptide linker improves properties of auristatin, anthracycline and exatecan ADCs, Glykos
Outstanding Academic Investigator
Dhaval Shah, University at Buffalo, The State University of New York
The George R Pettit Individual Input to the Field Award 2021
Gilles Gallant, Daiichi Sankyo (now of Mythic Therapeutics)
Long Standing Contribution to the Field
Robert Lutz, Iksuda Therapeutics