The 8th Annual World ADC Awards took place in October 2021. Although for the second year in a row this was done virtually, there was certainly no less energy and excitement as our 11 Awards were given out!
The World ADC Awards serve as a great opportunity to recognize recent successes, long-term commitment to the field and those who have gone above and beyond to ensure the continued success of this field and bring more life changing drugs to patients hands.
With over 1000 votes being cast and many scientific proposals being drafted, our expert judging panel were able to reach an agreement on all of our winners and runners up.
As World ADC San Diego returns in-person once again this year we are excited to host the
9th Annual ADC Awards ceremony on Thursday, September 8th
Nominations will open shortly
2022 World ADC Awards Judges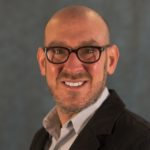 Process Technologist
Integrated Project Services, LLC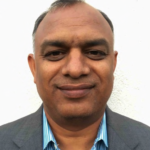 Senior Vice President, Research & Development
ModMab Therapeutics, Inc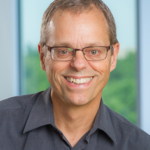 Executive Vice President, Emeritus & Distinguished Fellow
ImmunoGen
Best ADC Platform Technology
Runner Up: Synaffix.
Winner: Legochem biosciences

Best New Drug Developer
Runner Up: Macrogenics
Winner: Silverback Therapeutics
Most Promising Clinical Candidate
This year was competition was tight for most promising clinical candidate. So much so that we have two runners up:
The first runner up is; STRO-002 from Sutro Bio
The second runner up: Trastuzumab duocarmazine (SYD985)
Winner: patritumab deruxtecan (HER3-DXd; formerly U3-1402
Best Contract Manufacturing (CMO) Provider
Runner up: BSP Pharmaceuticals
Winner: Lonza
Best Contract Research (CRO) Provider
Runner up: Sterling Pharma Solutions
Winner: NJ Bio
Best Preclinical Publication 2020
Runner Up:
Antibody-PROTAC Conjugates Enable HER2-Dependent Targeted Protein Degradation of BRD4.
Maneiro MA, Forte N, Shchepinova MM, Kounde CS, Chudasama V, Baker JR, Tate EW.ACS Chem Biol. 2020 Jun 19;15(6):1306-1312. doi: 10.1021/acschembio.0c00285. Epub 2020 Apr 30.PMID: 32338867
Citations: 30
Winner:
A bi-orthogonal system reveals antitumour immune function of pyroptosis.
Pyrop-tyosis
Wang Q, Wang Y, Ding J, Wang C, Zhou X, Gao W, Huang H, Shao F, Liu Z.Nature. 2020 Mar;579(7799):421-426. doi: 10.1038/s41586-020-2079-1. Epub 2020 Mar 11.PMID: 32188939
Citations: 106
Best Clinical Publication 2020
Runner Up:
Polatuzumab Vedotin in Relapsed or Refractory Diffuse Large B-Cell Lymphoma.
Sehn LH, Herrera AF, Flowers CR, Kamdar MK, McMillan A, Hertzberg M, Assouline S, Kim TM, Kim WS, Ozcan M, Hirata J, Penuel E, Paulson JN, Cheng J, Ku G, Matasar MJ.J Clin Oncol. 2020 Jan 10;38(2):155-165. doi: 10.1200/JCO.19.00172. Epub 2019 Nov 6.PMID: 31693429
Citations: 206
Winner:
Trastuzumab Deruxtecan in Previously Treated HER2-Positive Breast Cancer.
Modi S, Saura C, Yamashita T, Park YH, Kim SB, Tamura K, Andre F, Iwata H, Ito Y, Tsurutani J, Sohn J, Denduluri N, Perrin C, Aogi K, Tokunaga E, Im SA, Lee KS, Hurvitz SA, Cortes J, Lee C, Chen S, Zhang L, Shahidi J, Yver A, Krop I; DESTINY-Breast01 Investigators.N Engl J Med. 2020 Feb 13;382(7):610-621. doi: 10.1056/NEJMoa1914510. Epub 2019 Dec 11.PMID: 31825192
Citations: 456
NEW - Outstanding Academic Investigator Award
Winner: Kyoji Tsuchikama, Associate Professor, University of Texas
Best Poster 2021
GlycoConnect™ ADCs Based on Topoisomerase 1 Inhibitor Exatecan (SYNtecan™) Show Excellent In Vivo Efficacy and Tolerability - Synaffix 
The George R Pettit Individual Input to the Field Award 2020
Winner: Greg Thurber, Associate Chair for Graduate Education in Chemical Engineering
Associate Professor in Chemical Engineering
Associate Professor in Biomedical Engineering
University of Michigan
Long Standing Contribution to the Field
Winner: Philip Howard, Chief Scientific Officer, Spirogen